Giving Wool Bedding For the Holidays

The Ultimate Guide to Giving the Right Gift to the Right Person
With the holiday season in full swing, finding gifts for friends and family can get difficult. How do you decide what to get? The best presents are the ones which show how much you care. Why not give the gift of peaceful sleep this year? The Wool Bed Company has all the holiday goodies for one stop shopping!
Our ECO-Pure Wool bedding products are made in the United States from completely organic wool and cotton. Our wool is fire-resistant, hypoallergenic, and will give sleepers sweet dreams. Wool bedding will even help relieve chronic pain conditions such as fibromyalgia and arthritis. We have plenty of products for everyone on your shopping list this year.
Gifts for the Whole Family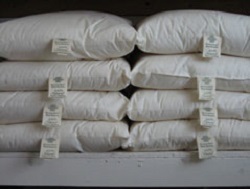 From grandparents to nieces and nephews, a wool pillow makes for a thoughtful and affordable gift anyone will enjoy. Along with offering all the traditional benefits of organic wool and cotton, such as resistance to mildew and mold, these wool pillows are available in all styles and sizes to fit any bed, futon, or couch.
Traditional pillows
Mini pillows
Neck rolls
Body pillows
Wool fill bolster "pillows"
The right pillow will reduce upper back and neck pain by helping to align the body during sleep. This makes our wool pillows great for anyone dealing with snoring or chronic pain. Like all products from The Wool Bed Company, our pillows are handmade with double-needle stitching to last for many holidays to come.
Gifts for Students
Students adjusting to dorm life will love to have a comfortable wool mattress topper to sleep on. With many universities supplying uncomfortable, cheap mattresses with the rest of the dorm furniture, using an organic topper will be a great way to get some shut-eye when not pulling an all-nighter. Being away from home for the first time can be incredibly stressful, so give stress relief in a bed they can rely on.
Gifts for Travelers
For those spending the holidays away from home, our Traveler Sleep System will give them relief on the road. The Carry Ewe Traveler comes with a denim duffle for easy transportation on cross-country road trips or international travel. Our wool filling is more comfortable than any couch you might crash on and healthier than the bedding found in most hotels. Give a traveler a way to sleep away from home this year.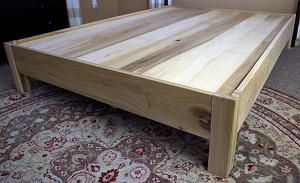 The neck roll and mini neck roll pillows can be paired with the Traveler Sleep System or given separately. These smaller wool pillows are ideal for catching shut-eye on long flights or train journeys.
Gifts for Newlyweds
After a wedding, newlyweds often find they have to make a lot of compromises. Moving in together means getting rid of furniture and deciding on décor. Help make things easier by providing a wood platform bed for their master bedroom! With Amish woodworking, these wood frames last for generations of use.
Gifts for Furry Friends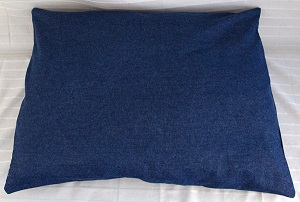 Pet owners will be glad to know their dogs and cats can enjoy all the benefits ECO-Pure Wool with our wool pet beds. Older pets suffering from arthritis or recovering from surgical procedures will especially benefit from the therapeutic warmth of natural wool. These beds are also a training tool to keep pets off the rest of the furniture by providing them a more comfortable alternative.
Gifts for Anyone
Still not sure which gift to give? Try a Wool Bed Company gift card so they can pick for themselves! Cards can be used towards any of our wool bedding or wood furniture products.
And a Gift for You!
Don't forget to treat yourself this holiday season. Start off the New Year with our Signature Wool Mattress, available from twin to California king. You can even order a custom size to better meet your sleep needs!
Contact the natural wool gift-giving experts of The Wool Bed Company today to order your holiday gifts.