Signature Mattress/Economy Topper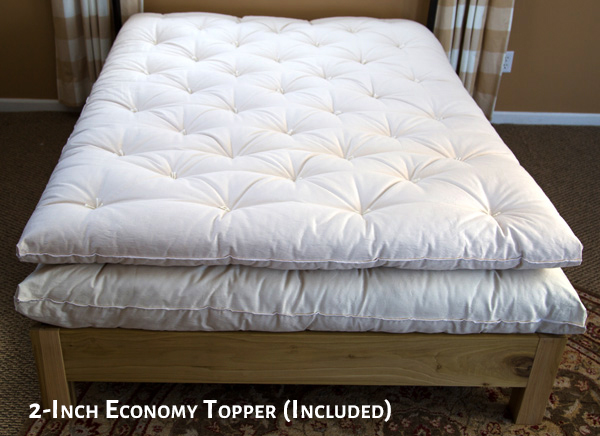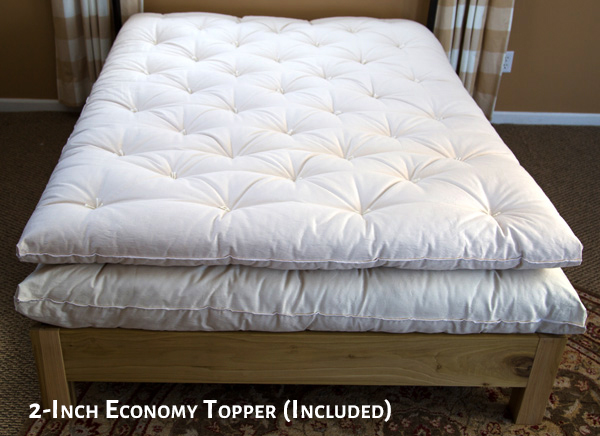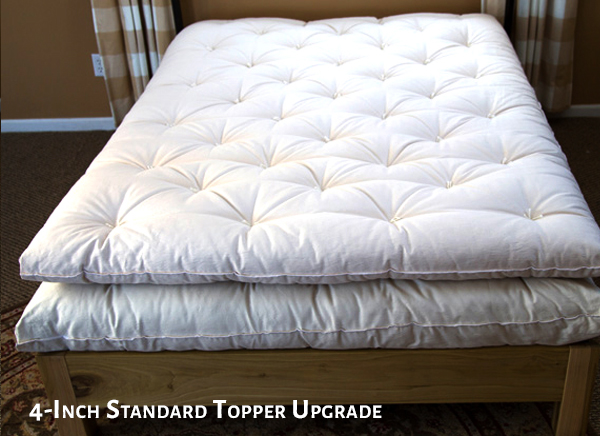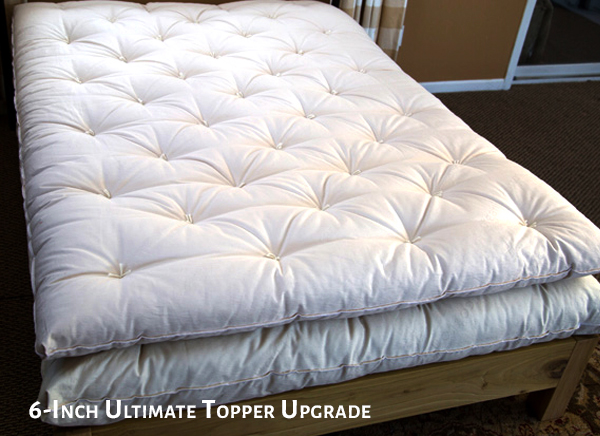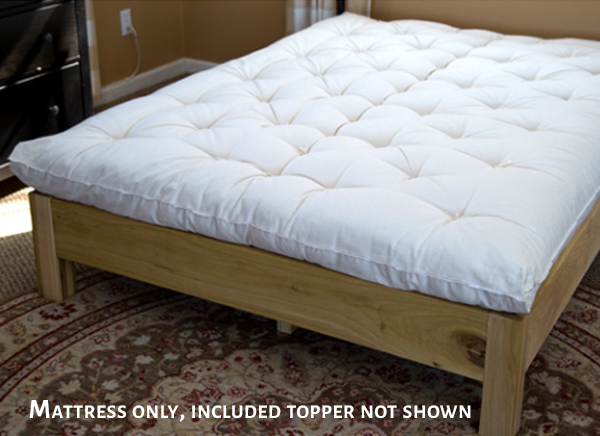 | | |
| --- | --- |
| Size: | |
| Upgrade Mattress Topper: | |
$0.00
| | | | | |
| --- | --- | --- | --- | --- |
| ™Size | Dimensions (in.)* | ≈ Weight (lbs.)** | | Approx. Thickness |
| Twin Signature Mattress | 39 x 75 | 42 lbs. | | 7" to 9" |
| XL Twin Signature Mattress | 39 x 80 | 45 lbs. | | 7" to 9" |
| Full Signature Mattress | 54 x 75 | 57 lbs. | | 7" to 9" |
| Queen Signature | 60 x 80 | 70 lbs. | | 7" to 9" |
| Split E. King Signature Mattress | 76 x 80 | 90 lbs. | | 7" to 9" |
| Split Cal. King Signature Mattress | 72 x 84 | 90 lbs. | | 7" to 9" |
*Dimensions allowance is 1" or less
**Weights are approximate within 5 lbs.
Our SURROUND EWE™ Signature ECO-Pure™ Wool Mattress is a mattress with 42 to 100 lbs. of wool for a mattress that will last a lifetime. It is made with a support system made of wool that replaces the old spring methods in mattresses. It is channeled wool with an end result that is all organic and much
healthier!
This is the only true all-wool mattress made in the USA. Others are only layers of wool - made like toppers - and will bottom out over time. This is a truly innovative mattress that combines all the natural benefits of wool without sacrificing longevity.
Our Signature™ Wool mattress has a firmer feel, similar to the feel of a synthetic mattress. Because of this, an Economy topper is included to add a layer of comfort. For an even softer feel, you can upgrade to our Standard or Ultimate toppers, at a fraction of the retail price.
SURROUND EWE™ Signature ECO-Pure™ Wool Mattress Features:
40 - 100 lbs. of ECO-Pure™ Wool depending on the size of mattress you choose, PLUS it comes with a 2-inch topper (for a FIRM sleep).
Option to upgrade to a 4-inch topper for a MED/FIRM sleep or a 6-inch topper for a MED/SOFT sleep.
Encased in 100% Organic Cotton Fabric
Double Stitched for Durability
Made entirely in the USA
Hand made in our facility in Wisconsin
"Best natural sleep you can buy, experience sleeping on a cloud!"
QUESTIONS? Call our team at 920-860-6086

Read some reviews from satisfied sleepers over the past 24 years:


What a mattress! Wow! Thank you!
❤️🤓
Linda M
The bed has arrived in New York, Mr. Kinney has slept on it for about five or six days and couldn't be happier. Thanks for making it happen.
Susan,
Your products are the "ROLLS ROYCE" of this industry.
Thank you, Richard
My mattress came yesterday and it was SO comfortable last night. It fits my antique bed perfectly. Thanks!!!!
Sydney