Natural Wool Pet Beds
Sort by:
Soothe Ewe™ Wool Pet Beds
Luxurious Organic Wool Dog Beds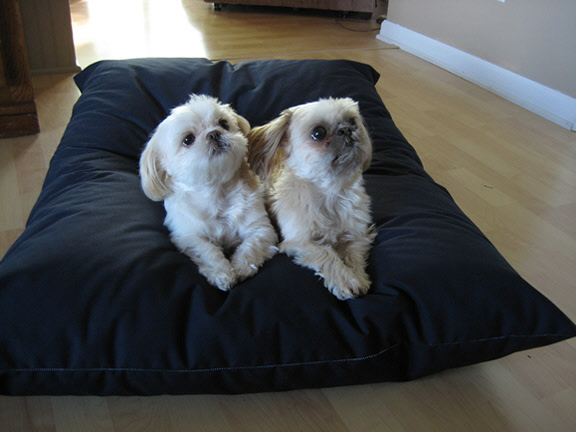 Our wool pet beds have two natural attributes:
Provides therapeutic warmth
Induces relaxation
These attributes of wool provide your pet with gentle cradling that is soothing to your pet. If your pet suffers from bad joints or hips the benefit of ECO-Pure™ Wool bedding will reduce their pain pressure points. Wool bedding will also help your pet stay cool in the summer and warm in the winter by maintaining an even body temperature for your loved one.
Wool Pet Bed Highlights
Therapeutic comfort for arthritic pets
100% natural organic wool
4 sizes to choose from, perfect for cats, small dogs and larger dogs (Surround Ewe™ is known for the ability to customize wool bedding products so CALL 1-888-966-5233 if you need something different)

Small 18" X 24"
Medium 22" X 30"
Large 32" X 42"
XXtra-Large 42" X 52"

Water-resistant and washable denim coverlet for durability. **Organic cotton cover available in a natural beige material.** Just email us notifying us you'd like this option!**
Handmade in USA with all USA made materials
Our pets deserve a restful night's sleep. Our organic wool bedding is simply the best rest you can buy them. We promise!