Organic Wool Bedding Made in America

THE MOST RECOMMENDED NATURAL MATTRESS: ECO-Pure™ WOOL
"Your Organic, Sleep It"™
Choosing a comfortable mattress and getting a restful night's sleep is crucial to your overall well being. The Wool Bed Company™ is dedicated to providing our customers with superior organic wool bedding solutions.
WHETHER YOU'RE
LOOKING TO RELIEVE

ALLERGIES

FIBROMYALGIA

SIMPLY WANT A
DURABLE, COZY MATTRESS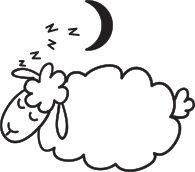 The Wool Bed Company™ is Your Solution!
OUR NATURAL WOOL BEDDING IS GUARANTEED
TO BE CHEMICAL & TOXIN FREE
Sustainable, organic, eco-friendly bedding from Surround Ewe™ is custom made from natural wool to give you a superior night's sleep.
NATURAL WOOL
Wool is a natural insulator, keeping you warm and comfortable all night. It's also breathable and lightweight, creating a comfortable, supportive surface. The Wool Bed Company™ has a specialty patented sleep system, utilizing American sourced ECO - Pure™ Wool.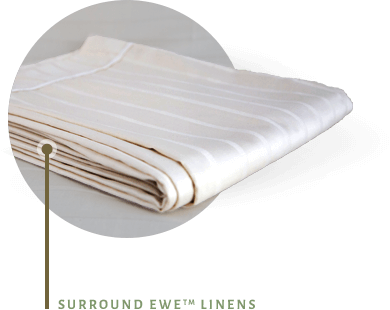 SAFE FOR THE WHOLE FAMILY
Your whole family will sleep in comfort with the complete line of Surround Ewe products, including:
ORGANIC COTTON SHEETS

ORGANIC WOOL PET BEDS

custom created eco-puretm bedding products
No other bedding material available possesses the incredible properties of our patented ECO-Pure Wool bedding. Custom created for each customer, we use decades of experience to create comfortable, supportive wool bedding products. Thousands of satisfied customers have experienced the difference only an organic wool mattress can make.
Read through our wool mattress testimonials and learn why our products are the best available.
eco-puretm renewal program
Our patented lightweight mattress systems and exclusive renewal and pillow exchange
programs provide our customers with a superior experience.
Amish Crafted Furniture
Woodworking is a vital contributor to the Amish economy and livelihood. The Amish
are known for building high quality furniture which lasts through generations. The
Wool Bed Company™ offers customers quality Amish furniture and custom made pieces.
The Natural Advantage
FOR YOUR SLEEP SYSTEM
Our Surround Ewe™ Collection of products are custom hand-made using only natural ECO-Pure™ Wool and organic cotton which will not aggravate your allergies. Our patented wool mattress system provides extreme comfort and durability, surpassing all other bedding systems available. The 100% organic cotton is unbleached and not treated with harmful chemicals. Our own ECO-Pure™ Wool is naturally hypoallergenic - resistant to bacterial and dust mite growth. Wool also acts as a natural flame retardant and repels mildew and mold.
Save on Shipping and View our Wool Products in Store
The Wool Bed Company'™ is a woman-owned and operated business with local Wisconsin roots. Our wool bed store is located just north of Oconomowoc, Wisconsin. We invite you to stop by and try out our products. Feel free to ask questions and share feedback directly with our friendly team - we want to provide the BEST Organic cotton and wool bedding products with exceptional customer service.
Wool Bedding Free of Toxic Synthetic Chemicals
Other synthetic bedding materials and conventional mattresses are sprayed with harmful chemicals, like boron and antimony to comply with the new flame resistance laws. Our organic ECO-Pure™ Wool is naturally flame resistant. Surround Ewe's™ wool bedding meets all flame resistant requirements, without toxic chemical sprays.
Call Susan TODAY to learn more organic Eco-Pure™ wool bedding products at 920-860-6086!