Washable Wool Protector Pad
Made in the USA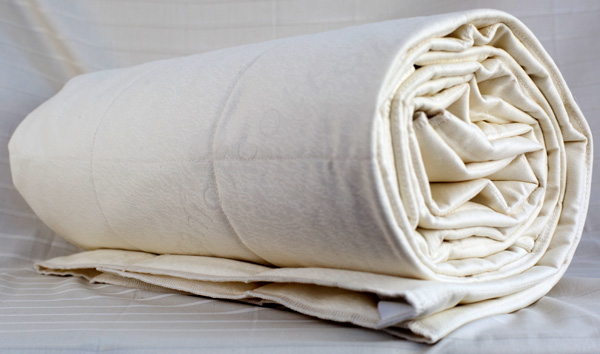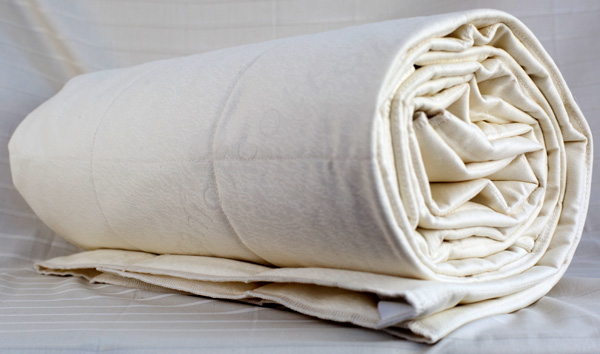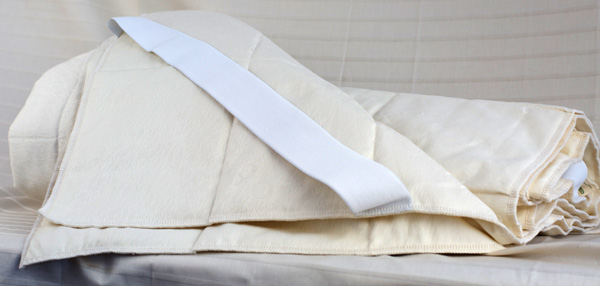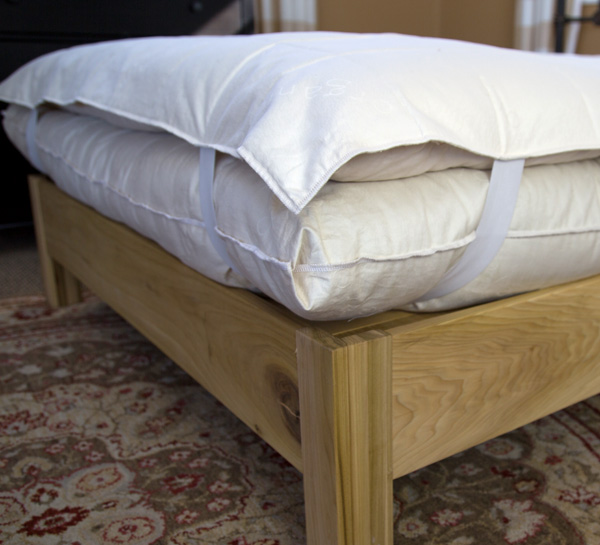 Sleep Easy With This Washable Wool Protective Pad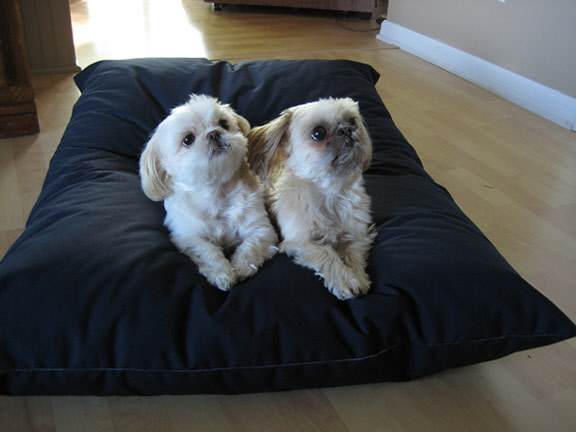 A natural wool protector pad adds to the comfort and protection of your wool mattress topper and mattress. This high-quality protective pad is washable, so you can easily keep your bedding fresh and clean. Just like our ECO-Pure™ Wool mattresses, the protector pads are available in Twin, XL Twin, Full, Queen, East King, and California King. You can protect all your mattresses and mattress toppers with our variety of available sizes.
Anything from pets, small children, and accidents can lead to irreversible stains or rips to your bedding. Your protector pad acts as a barrier between the world and your wool bedding material. You enjoy the comfort without risking damage from spills or wear and tear. Though caring for a wool mattress or topper is easy with The Wool Bed Company™, we recommend a separate wool pet bed for your pets to sleep and relax on to limit the toxins in your own sleeping space.
Sleep Smart and Clean
Each protector pad has special bands to fit your bed. No matter how much you toss and turn, your pad will stay in place throughout the night. Just slide the bands over the corners of your mattress and topper for a snug fit you won't have to worry about. There's an added benefit of the pad keeping the topper and mattress better aligned for maximum sleep comfort.
The protector pad is fully washable, so if you spill a drink or your pet has an accident while on the bed you only have to wash the pad rather than dealing with a soiled mattress or topper. Our doctor recommended wool protector pad helps you sleep better than synthetic or other toxin filled products.
Want to learn more about the washable wool protector pad? Contact The Wool Bed Company™.