Sleep Benefits of Wool Mattress Toppers

The Best Mattress Toppers for Maximum Healthy Sleep
ECO-Pure wool mattress toppers from The Wool Bed Company are an excellent solution for making your bed more comfortable without replacing your whole mattress. Adding a natural mattress topper to your regular mattress provides many of the same benefits as having a wool mattress.
Make your regular mattress more comfortable with a high-quality wool mattress pad so you enjoy healthier sleep, every night.
Twin, Queen, King, and Custom Size Wool Mattress Toppers Available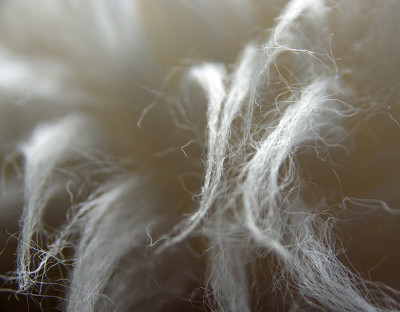 Need a mattress pad for your child's bed, a dorm, or a futon? No problem! The Wool Bed Company offers wool mattress pads in custom sizes and for futons, as well as standard mattress sizes:
Twin
Twin XL
Full
Queen
East King
California King
If you need a custom size for a crib, bassinet, cot, or even a recliner, just let us know! We'll create a wool mattress pad just for you. Or use one of our many ECO-Pure wool pillows instead for smaller beds. Our firm bolster pillow is great for keeping babies safe in their cribs while offering all the benefits of our natural mattress toppers.
Wool Mattress Pad Vs Memory Foam
You may be wondering, Why not use with Memory Foam like everyone else? Although Memory Foam mattress pads are pretty popular, wool mattress toppers offer a variety of benefits Memory Foam just can't match.
Compare our ECO-Pure wool mattress toppers to Memory Foam pads and see the difference for yourself. It becomes clear instantly why our pure wool is so much better than the competition. Once you've experienced the comfort and health benefits of a wool mattress pad, you'll never go back. Benefits of wool toppers include:
Extra inches of loft offer extra comfort
Completely supports the body from top to bottom
More durable than degradable foam
Custom sizes for use anywhere
Resists mold, mildew, and bacteria
Naturally fire resistant - No need for harmful chemicals or toxins
Highly breathable and adjusts to your body temperature
Environmentally friendly
Pair Toppers with Pillows, Sheets, Comforters and More for Maximum Sleep Benefits
Shop our selection of organic cotton sheets, coverlets, and duvets to complete your bedding and sleep more comfortably than ever. With a supportive wool mattress pad below and soft cotton sheets or a wool comforter above, you'll fall asleep quickly, stay asleep all night, and wake up refreshed.
Our Surround Ewe™ wool filled pillows top off your bedding set. With a wool mattress topper and an organic pillow, you'll wonder how you ever slept without them. You'll get a good night's sleep free from discomfort, aches, and pains. The more wool products you use in your bedding, the healthier your sleep experience will be for night after night of pure comfort.
Contact our wool mattress topper experts for more information or to order a customizable mattress pad today.