Organic Fitted Sheet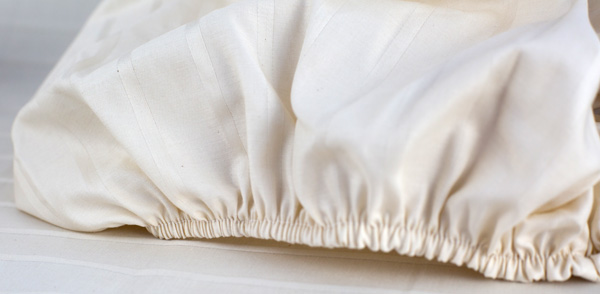 Organic cotton fitted sheets are a great addition to your wool mattress sleeping experience from The Wool Bed Company™. Made from organic cotton grown in the USA, these fitted sheets are hypo-allergenic and toxin free. They are incredibly comfortable with 300 thread count and naturally complement our ECO-Pure™ Wool bedding mattresses and mattress toppers.
It is important to note our organic cotton fitted sheet is not intended to be used as a mattress protector. Our wool protector pad does the job instead. The fitted sheet adds extra comfort your mattress and topper. The organic cotton allows breathability, keeping the temperature of your bed just right as you sleep.
Our standard fitted sheets have a 14" drop with elastic all around the bottom but you can request them differently depending on the mattress and toppers you have.
Customize your sheets using the Contact form referencing your order number or call us at 888-966-5233 to get the perfect organic cotton fitted sheets!