Wool Bedding Benefits Colorado, Utah, Wyoming, Arizona and New Mexico's Rocky Mountain Excursionists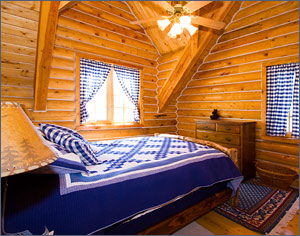 Whether you are vacationing or reside in the Rocky Mountain region, the benefits of wool bedding are infinite.
The mountain region can have a series of side effects especially when you aren't accustomed to it. Wool bedding provides Acute Mountain Sickness (AMS) relief in a variety of ways. Headaches, fatigue and difficulty staying asleep are 3 major side effects of AMS. From our wool traveler mattress toppers to our wool mattresses, relief is in the air wherever you are.
Wool has several benefits including pain relief for skiers, hikers and sightseers in need of a blissful night's sleep after a long day on foot (or ski). With available thicknesses, our wool bedding conforms to the body providing enhanced comfort for your level of pain.
Wool Provides Natural Headache Relief
The Wool Bed Company™ carries a variety of wool products which provide natural headache relief. Headaches cause restlessness. A lack of sleep can cause severe, ongoing headache pain amongst other things. Our wool bedding provides natural support by conforming to your body to ensure maximum amount of comfort. The premium level of comfort wool provides makes it easier to fall asleep and stay asleep. With the various levels of thicknesses, make certain your mattress custom fits your sleeping needs.
Reducing tension from stiff and uncomfortable bedding will minimize the chance of a headache occurring. The Wool Bed Company™ carries neck rolls and organic cotton covered ECO-Pure wool pillows which provide the head and neck support YOU need.
Rejuvenate with Wool Bedding
AMS (Acute Mountain Sickness) along with other outdoor activities can cause fatigue, the last thing you want when in the mountains. Our wool bedding rejuvenates from within. Wake up feeling refreshed and ready to climb the Rockies after sleeping on our wool mattress. Sleep in extreme comfort with an ECO-Pure™ Wool mattress and organic cotton bedding and meet all your comfort needs. Our wool bedding products are designed with the highest quality of craftsmanship to provide the best sleeping solutions for your health.
Clean air is essential for everyone especially in higher altitudes. Breathing is difficult enough when you're in the mountains. With an ECO-Pure™ Wool Mattress be rest assured a healthier night's sleep knowing the air you are breathing in is toxin-free.
Healthy also means maintaining an even body temperature. Wool generates a natural temperature control. Our wool mattresses absorb and release moisture to maintain your individual body temperature at a consistent 98.6. Sleep at the perfect temperature all night long while improving your overall health with our wool bedding products.
Arizona Wool Bedding Naturally Relieves Arthritis
Southwestern retirees residing in Arizona choose to live in a humid-free, warmer climate for a variety of reasons. Predominately, arthritis sufferers prefer the Arizona climate due to a noticeable decrease in their arthritis flare-ups. The warmer climates also reduce various health hazards like snow and icey sidewalks and roads. Arizona's climate is found to increase the ease of exercising, ultimately strengthening joints while improving your overall health.
Arizona residents also find arthritis relief in our wool bedding products. Our wool mattresses conform to your body providing the rejuvenating support you need. With our wool bedding products, you'll receive natural arthritis relief all night long.
For our Rocky Mountain residents, from New Mexico to Colorado and Arizona to Utah, wool bedding benefits all! CALL to ORDER 1-920-860-6086