Best Organic Bedding for First-Time Homeowners

Give the Gift of Sleep with a 100% Natural Wool Mattress
Moving into a new home is an incredible hassle. There are countless boxes to unpack, heavy furniture to rearrange, and plenty of cleanup. Treat yourself to healthy, deep sleep on your first night in your new home with a brand new ECO-PureTM Wool mattress from The Wool Bed CompanyTM.
Long-Lasting Bedding in a New Setting
Moving is a chance to update your furniture and décor. Most mattresses need to be replaced every 8 years. Our ECO-PureTM Wool mattress are designed for life thanks to our Wool Mattress Renewal Program. With this program we replace the old wool in your mattress so you get continued loft and comfort without having to buy a brand new mattress.
Get Your Mattress Delivered Straight to Your Home
Order your bedding products online to have them delivered directly to your new home. Our delivery services include:
FedEx Ground
Spee-Dee
Freight
If you order a Signature mattress we have the option of White Glove delivery. For an additional charge, your new mattress will be set up for you. You have enough furniture to arrange already – let us handle the bed!
New Home, a New Start
Moving is the perfect excuse to say goodbye to your old, toxic mattress and welcome an organic, all-natural wool mattress into your home. You'll sleep soundly in your new home knowing you're not exposed to fire-retardant chemicals used in non-wool mattresses. This is your chance to sleep clean with wool.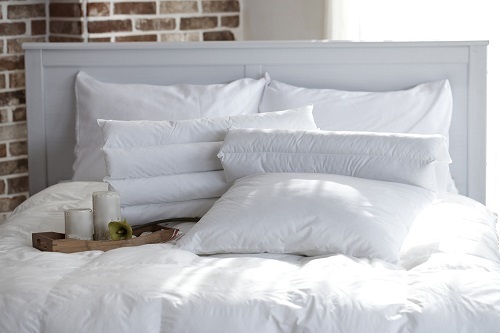 Fire-retardant chemicals like boron, antimony, and boric acid are required in mattresses to pass federal safety standards. Wool is naturally fire resistant and mattresses made from wool do not need to be treated with these toxic chemicals.
Full Organic Bedroom Sets
Don't just buy a mattress – buy a full bedding set from The Wool Bed CompanyTM!
Shop for wool bedding now! Custom sizes for mattresses, toppers, and pillows are available. Call for details at 920-860-6086.