Treating Back Pain with Organic Wool Mattresses

How to Sleep After Back Injury or Surgery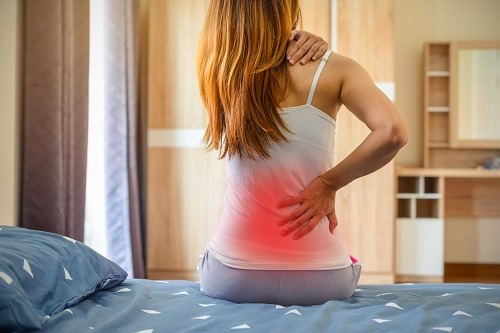 Back injuries can leave you wide awake during the night. If you can't find a comfortable position, try an all-natural wool mattress hand-crafted by The Wool Bed Company™. Our wool mattresses conform to your body to promote better spine alignment as you sleep.
Back pain and muscle soreness from everyday stress and strain or from chronic conditions such as deteriorating discs, herniated discs, osteoporosis, etc. can make falling asleep and staying asleep difficult. A large portion of the population will suffer from back pain at some point in time, and everyone has muscle soreness after a strenuous day.
Personalized Mattress Options
The Wool Bed Company™ has mattresses in every size. We even handcraft custom sizes upon request. Personalize your mattress to custom fit your sleeping needs. There are many distinct options available to customize your perfect night's sleep. Select your size, your firmness level, and make sure to complete your sleep set with organic sheets and pillows.
Wool mattresses are firm enough to support your body and get you closer to proper spine alignment. It is available in multiple thicknesses depending on your level of pain.
At-Home Pain Management Tips
Back pain if often debilitating, so finding the right pain relief management system for you is vital to your wellbeing.
Try different sleep positions – As mentioned above, getting enough sleep in a comfortable position can relieve tension throughout your body. Side sleeping and the fetal positon are popular positions.
Try core workouts – Your core (abdomen, lower back, and pelvis) provides support for your back. Strengthening this area can relieve strain on your lower back.
Stretch during the day – In addition to workouts, try light stretching or beginners' yoga to increase your range of motion.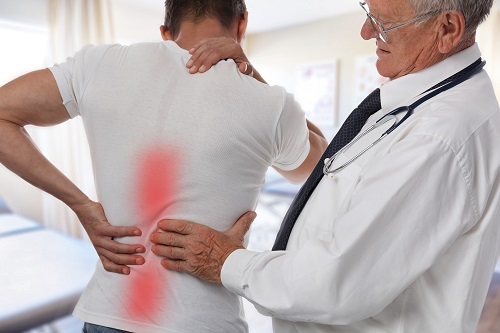 Get relief while you sleep! Try an all-natural, ECO-Pure™ Wool mattress from The Wool Bed Company™.