Replacing Wool Bedding with The Wool Bed Company

When Should I Replace My Mattress, Pillows, Sheets, and Comforter?
Knowing when to replace your bedding, from the mattress to the pillows, is a difficult task. Many people don't want to waste money constantly replacing their bedding, leading to uncomfortable nights as they sleep on an old mattress or with threadbare sheets. The Wool Bed CompanyTM recommends keeping a regular schedule for replacing your ECO-PureTM wool and organic cotton bedding.
Replacing Pillows – After 1-3 Years
Pillows are in direct contact with your face, scalp, and hair for hours at a time. The longer you own a traditional pillow, the more dead skin, sweat, and body oils start to collect in the material. Pillows made without natural wool only last between 1 to 3 years, usually becoming unsanitary and losing their support simultaneously. If you are always fluffing up your pillow, it's time to upgrade to ECO-Pure pillows from The Wool Bed CompanyTM.
Say goodbye to sweat stains or drool! Part of The Wool Bed CompanyTM's Renewal Program includes cleaning the wool from your pillow and replacing the outer organic cotton cover. Whenever you believe your pillow needs more loft, just contact us to schedule a cleaning and renewal.
Replacing Sheets – Depends on Frequency of Washing
Washing your sheets once a week will keep them clean and your bed feeling fresh. However, the more frequently you wash, the likely the sheets will eventually fray. Various skin care products contain ingredients which can bleach sheets and leave stains even after washing. Once your sheets have become worn or ruined, it's time to replace.
Our 100% organic cotton sheets are made from sustainable methods, making them good for your health and the environment. Cotton and ECO-PureTM wool are both hypoallergenic and last longer than synthetic bedding materials so you get more nights of great sleep. The high thread count gives you additional softness.
Replacing Comforters – After 10-15+ Years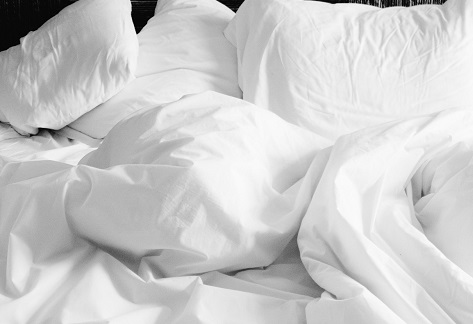 Comforters from The Wool Bed CompanyTM are made from natural wool and organic cotton covers. With a cover, your wool comforter may last from 15 to 25 years with regular cleaning. Without a protective, washable cover, your comforter will not last as long and may need to be replaced sooner. Other materials do not last as long and use unnecessary chemicals, making your sleep environment unhealthy.
NEVER machine wash a wool comforter. Spot cleaning with water and mild soap is the best way to handle small stains. Our organic comforter coverlet is easy to remove and wash, extending the life of your comforter. Even if you do not use a cotton cover, your ECO-PureTM wool comforter will still last longer than the competition.
Replacing Mattresses – Between 10 and 20 Years
If you properly care for your mattress, regularly getting the wool cleaned as part of our exclusive Wool Renewal Program, you are in luck. Your bed may last anywhere from 10 to 20 years. Both our Premium and Signature mattresses are available in Twin, XL Twin, Full, Queen, King, and California King. You can even arrange for custom sizes by contacting us today!
Spring mattresses need to be replaced more frequently as they wear down and become uncomfortable. You might notice it sags or leaves an impression long after you've left the bed. Perhaps the most telling sign you need a new mattress is repeatedly waking up sore and tired even after a full night of sleep. This won't happen with ECO-PureTM wool, which stays lofted for longer. With 6"-9" of hand-tufted loft, our wool mattresses are comfortable through years of use.
Whether you're looking to replace dirty pillows or a sagging spring mattress, The Wool Bed CompanyTM is home to great deals and natural, organic bedding products. Contact our wool mattress experts today to order your next mattress, comforter, sheets, or pillows.