Wool Bedding: The Ultimate in Unique Father's Day Gift

Skip the Cheesy Ties and Predictable Tools with Wool Gifts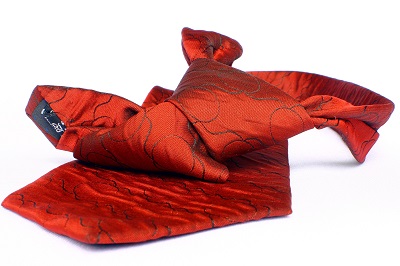 Father's Day is fast approaching, meaning you need to find a great gift. Typically go-to presents include men's apparel, outdoor/sporting goods, and almost any tool imaginable. These traditional gifts have become predictable, making it harder and harder to find just the right present. If your Dad is hard to shop for, why not think outside the box this year and bring home something he will enjoy? Wool bedding carries health benefits, it is one of the best ways to enjoy a peaceful night's sleep. Doesn't you dad deserve some rest this year?
Benefits to Wool Bedding
Don't be surprised if your father is a little shocked about receiving wool bedding this year. The idea can take some overall getting used to. However, we promise that after a single, rejuvenating slumber on one of our mattresses, comforters, or other products your dad will realize that this is the best gift he has ever been given. Benefits of switching to our ECO-Pure wool bedding materials include:
Superior body temperature regulation
Flame resistance without harmful toxins
Water and allergen resistance
A full, completely natural, non-medicated night's sleep
No added bleaches, chemicals, or dyes for those with sensitive skin
Bedding for life with our renewal program
In addition to this short list of the many benefits of our bedding products, wool has been proven to reduce pain, is environmentally friendly, and is extremely breathable during the summer months.
Wool Pillows, Comforters, and Mattress Toppers
The Wool Bed Company product line is not just limited to premium wool mattresses. We understand that you may be on a budget this Father's Day season, which is why we have plenty of affordable wool bedding ideas for the perfect gift.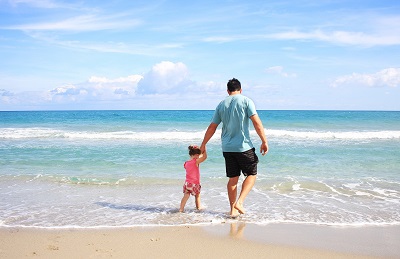 Pillows
Our wool pillows have received amazing feedback, and make a perfect gift for any occasion. Affordably priced, many of our customers now equate our ECO-Pure wool pillows as a requirement for a solid night's sleep. Your dad can join that list with a wool pillow of his own this Father's Day.
Many people who suffer from chronic sleep issues don't realize switching your traditional pillow for will makes eons of difference to your sleeping patterns. Our pillows are each handmade in the U.S.A. and consist of wool filling surrounded by double-stitched organic cotton. Your dad will get the support he needs night after night, while granting the deep comfort comfort our customers have come to expect. With our renewal program you can also feel safe knowing that your Dad will be getting a product that's guaranteed to last.
Comforters
The Wool Bed Company currently offers a variety of comforter selections that will leave your father feeling like he is literally sleeping on a cloud. This, as a result will lead to a better night's sleep. A better night's sleep makes a happier dad, and a happier dad makes a happier you. To make the situation even better, with our renewal program we will clean, re-stuff, and overall restore your wool products every few years. The only maintenance our customers need to do is the occasional spot cleaning.
Note: Never machine-wash or vacuum your wool comforter. Check out some of our helpful maintenance tips for your bedding care.
Mattress Toppers
Finally, we offer wool mattress toppers. This is the ideal gift for those who don't need to purchase an entirely new mattress. Also, couples experiencing disputes between the firmness/softness of a bed can actually use toppers to come to reach a compromise. Finally, a high-end mattress topper can increase your overall comfort level dramatically.
The Wool Bed Company currently stocks a selection of wool filled mattress toppers that are handmade in the USA. So if you want Dad feeling his best for your weekend golf game, or simply wish to give him a Father's Day gift this year that he will actually enjoy, consider one of our extremely economically priced ECO-Pure mattress covers. Who knows, you may even find yourself purchasing one for yourself!
For more information on the benefits of wool Father's Day gifts, please contact one of our professional staff members today!