East Coast Living with ECO-Pure Wool Mattresses and Organic Cotton Linens

Sleep Well with Wool from New York to Florida
The Wool Bed Company™ Eco-Pure™ wool mattresses and organic cotton linens are becoming the preferred method of bedding across the nation for east coast natives. The reason is obvious: natural wool and organic cotton are toxin-free, made without being exposure to harsh chemicals. This provides sleepers maximum purity in the bedroom. With the purchase of an ECO-Pure™ wool mattress, you're bound to sleep better, breath better AND feel better. Our ECO-Pure™ wool filling is pre-compressed wool ensuring longevity of healthy sleeping comfort and enjoyment.
Wool Mattresses in the Northeast Ease Cold Weather Discomfort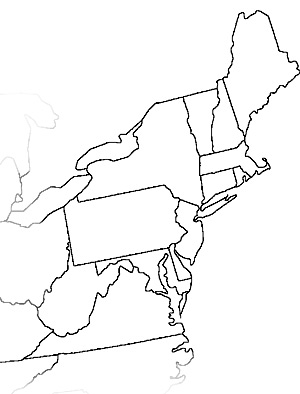 If you reside in the New York, Massachusetts, Pennsylvania, or Connecticut, you will quickly feel the benefits of an Eco-Pure™ wool mattress and organic cotton linens. We all know how drastically the northeast region's climate can change. Summer brings enjoyable heat while winters can bring powerful storms and chilly temperatures. With an Eco-Pure™ wool mattress, you will be prepared to stay warm and comfortable even on the coldest nights.
Unlike other bedding materials, wool has the benefit of breath-ability due to its fibers. Our wool acts as an insulator, maintaining your body temperature while in bed. In summer months, you won't spend the night kicking the sheets off since you will never overheat while trying to sleep. In winter months, this insulation will keep you warm even on the coldest nights by using your own body heat. The insulation of wool provides therapeutic warmth to temporarily relieve pain and stiffness by relaxing sore, tight muscles.


Wool Mattresses Alleviate Big City Pain from New England to New York City
Whether you are tired from a day at the ski resorts of New Hampshire or are living in the bustle of NYC, finding complete relaxation each night can be tricky. If you deal with chronic pain, getting to sleep is even more difficult. ECO-Pure™ wool bedding has all the answers you need with our wool mattresses and toppers. An ECO-Pure™ wool mattress conforms to the contours of your body to help you fall asleep quicker. With the help of your body, our wool filling evenly distributes your weight, eliminating all painful pressure points you would normally experience sleeping on a spring top mattress.
Sometimes the problem isn't falling asleep but staying asleep. The sounds the New York City nightlife or powerful nor'easters create causes undesirable stress, causing you to wake up and struggle to regain your peaceful state of rest. A wool mattress topper will provide the same insulating and contouring benefits as one of our mattresses. This extra layer of comfort will help your body get comfortable enough for sleep. Available in all sizes from California King to Twin, use a topper to gain additional support to help you fall back asleep even after a late night interruption.
Mid-Atlantic States Rely on Wool Mattresses for Mildew Resistance
The humidity and changing weather our Mid-Atlantic States generate can mean a lot of mildew and mold in your traditional mattress. Every night you go to sleep, you leave sweat and dead skin cells behind on your pillow, mattress, and sheets. Humid temperatures means more sweat, leaving stains or odors on your once pristine bedding. Fortunately, the humidity has no effect on our wool mattresses and organic cotton linens. ECO-Pure™ wool mattresses and organic cotton linens are naturally mildew resistant, meaning you don't have to constantly clean your bedding night after night. Instead, perfectly clean sleep is available from Maryland and Virginia to the Carolinas and Georgia. due to their extreme mildew resistance.
Our organic cotton sheets and the perfect choice of bedding for humid climates thanks to their breathable fibers. For anyone who has struggled through the night, tossing and turning in the sheets, cotton is the cool choice.
Florida Wool Mattresses Create Maximum Comfort
It's not a secret heat and humidity attracts bugs. ECO-Pure™ wool mattresses and organic cotton linens are an optimal choice for Florida citizens. Not only are wool mattresses essential for colder climates they provide superior comfort in warmer climates, similar to Florida temperatures. Fortunately wool mattresses limit the chance for bug survival ultimately keeping them far away from you!
With ECO-Pure™ wool mattresses, pillows, and cotton sheets, you can now rest with ease knowing you won't get the jitters from those pesky Florida critters.
East Coast Saves on Shipping!
The wool mattress, topper, or pillow you receive from The Wool Bed Company is made 100% in the USA. Domestic raised sheep provide all our wool, and it is never exposed to dangerous chemicals. We don't use harsh detergents to wash or sort the wool, meaning you will sleep free of irritants. Our cotton is grown here too and is certified organic.
If you live on the East Coast, you can enjoy free shipping on your wool or cotton bedding product! That's right, shipping is free within the continental United States! Depending on your exact location, your bedding will be delivered by FedEx, freight, or Spee-Dee.