Mini Wool Pillow
Made in the USA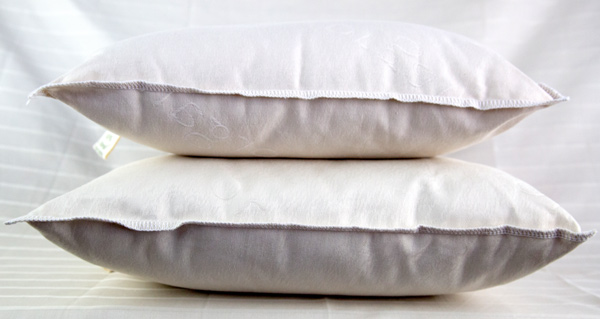 Meet the Ultimate Travel Pillow: the ECO-Pure Wool Mini Pillow
The Wool Bed Company™'s ECO-Pure™ Wool Mini Pillow is made for travel. We have crafted the perfect size pillow to throw in a suitcase or the backseat of your car before a long road trip. Easily slip this pillow in and out of your carry-on bag for comfort when flying. Being away from home no longer means being unable to sleep well when you have an ECO-Pure™ Wool pillow with you.
From a camping trip in the great outdoors to a hotel room across the globe, the mini pillow is your ticket to great sleep anywhere. Measuring only 14"x16", you won't have to worry about over-packing for your trip. Whether you travel for business or fun, you will be well-rested with an ECO-Pure™ Wool pillow.
Mini Wool Pillow features:
Handmade, double stitched Organic Cotton Cover with 300 thread count
Filled with environmentally-friendly ECO-Pure™ Wool fiber
Measures 14 inches x 16 inches for easy transportation
Customize your pillow with your choice of ECO-Pure™ Wool fill:
Wool mini pillows aren't just for travel. They can be a permanent addition to your bed, couch, or futon. Kids will love having a pillow they can easily carry around for sleepovers or naps. The possibilities are endless.
Like all our pillows, the Mini is backed by our Test-Rest Guarantee. If it's not right for you, return it for one with a different amount of fill. We want you to be completely satisfied.
For more information on mini wool pillows, contact The Wool Bed Company™.