---
Call 1-888-WOOL BED
for friendly, helpful assistance
1-888-966-5233
---
---
---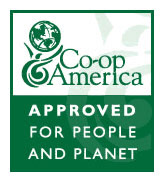 Choose a Lifestyle of Health and Sustainability!
MOST RECOMMENDED NATURAL
ECO-Pure™ WOOL MATTRESS
End of the Summer Sale
Aug. 17th through Aug. 31st
Free Shipping on all sale items!

Take advantage of this promotion before it ends!
All Mattresses: 25% Off!
All Toppers: 20% Off
Comforters: 40% Off
Sleep Systems: 30% Off
Standard, Queen, King Pillows: 20% Off
---
Welcome to The Wool Bed Company of
Kerry Hills Farm
Home of the Surround Ewe Sleep System Collection
THE NUMBER 1 SELLING ALL WOOL MATTRESS

Here's what Dr. Howard Liebowitz, MD
is saying to his patients......

As a Doctor specializing in Alternative and Functional Medicine, I am always concerned about toxicity exposure with my patients. One area that is often overlooked is our bedding.

Traditional mattresses, comforters and pillows commonly 'outgas' toxic chemicals from the components of their manufactured products. Many people unknowingly are breathing and absorbing these toxins while they sleep. It is especially bad when the products are new.

It is so comforting to be able to buy health promoting organic cotton and wool bedding that Surround Ewe manufactures, allowing us to truly rest assured that we get a good night's sleep completely toxin free. I am so glad I found your company, and I constantly recommend my patients to you.

Howard Liebowitz, MD
Beverly Hills, CA

Sleep Systems,
Mattresses and Toppers

Learn More
If you could design the perfect bedding material, it would be supportive yet soft, to ease your aches and pains. It would be warm yet breathable, staying at your body temperature, avoiding overheating and accumulation of moisture, mildew and mold. Your bedding would be organic, environmentally friendly, and totally sustainable. It would be custom made to your specifications and preferences. It would provide the best night's rest you've ever had!
Fortunately, nature has already designed the perfect bedding material - WOOL, and Surround Ewe has already designed the perfect wool bedding in custom ECO-Pure™ wool mattresses, wool mattress toppers, wool comforters, wool pillows and complete custom wool bedding sleep systems! Surround Ewe wool mattresses and wool mattress toppers are the ORIGINAL wool mattress - all the patents for these quality sleep systems are right here with The Wool Bed Company. Know that you are getting the ORIGINAL wool mattress or wool mattress topper, patented sleep system only from Surround Ewe!
There is no other bedding material, synthetic or natural that has all the impressive properties of Surround Ewe ECO-Pure™ Wool bedding. Read Wool Mattress Testimonials from all our satisfied customers who are sleeping better than they ever have because of their custom wool bedding sleep systems from Surround Ewe. If you have never experienced the comfort and support of quality wool bedding products, we invite you to try our patented wool mattress topper, wool pillow, wool comforter, or other organic cotton bedding products. Until you have tried sleeping on a complete organic cotton and ECO-Pure™ wool bedding sleep system from Surround Ewe, you simply don't know how restful sleep can be.
Over the past 20 years Susan, founder of the Surround Ewe Collection, has done extensive research, development and holds the patent on her product line. Susan's patented product line of unique, lightweight mattress systems (that are easy and economical to ship) and an exclusive Renewal and Pillow Exchange programs make her a pioneer and green trend setter, offering her customers the ultimate in service.
Call Susan TODAY to learn more organic Eco-Pure™ wool bedding products at 888.966.5233!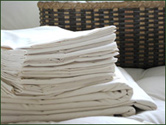 Surround Ewe will supply you with organic cotton sheets to make your bedding 100% organic and completely chemical free. Our luxury organic cotton linens have a 300 thread count and are the perfect compliment to our organic cotton and ECO-Pure™ wool comforters, wool bed toppers, and wool mattress products. Surround Ewe provides organic wool pet beds. Now the whole family can sleep in complete comfort, with custom wool sleep solutions from Surround Ewe.
The Natural Advantage for Your Sleep System
Our Surround Ewe Collection of products are custom hand-made using only natural ECO-Pure™ Wool and organic cotton which will not aggravate your allergies. Our patented system provides extreme comfort and durability unlike any other wool mattress or mattress topper on the market. The 100% organic cotton is unbleached and not treated with harmful chemicals. Our own ECO-Pure™ Wool naturally is hypoallergenic and resists bacterial and dust mite growth, and repels mildew and mold.
Direct Line for Amish Crafted Furniture
The Amish people are committed to the central values of faith, family and community. Woodworking is a vital contributor to the Amish economy and livelihood. The Amish build quality furniture lasting lifetimes utilizing inherited know-how, time-tested joinery techniques combined with modern high-tech glues and screws. When you consider a piece of Amish furniture you are considering an heirloom.
The Wool Bed Company offers quality Amish furniture online but CALL for Custom Orders or Specific Furniture Items 1-888-966-5233
Wisconsin - Illinois Customers Stop In Our Oconomowoc Store
Save on Shipping and Meet Susan!
Surround Ewe's wool bed store located just north of Oconomowoc Wisconsin where you can stop in, try out, touch our products. Many Wisconsin and Illinois customers that have purchased a wool mattress or wool mattress topper or any organic, environmentally friendly bedding drive to pick up their purchase. It is a nice trip and saves on shipping costs. Visiting our wool bed store location is fun, you can ask questions and share your feedback directly with us so we can continue to provide you the BEST Organic cotton and wool bedding products possible for an awesome price!
Call Susan TODAY to learn more organic Eco-Pure™ wool bedding products at 888.966.5233!
Wool Bedding Free of Toxic Synthetic Chemicals
While other conventional mattresses and bedding are sprayed with boron or antimony to meet flame resistance standards, all of our products surpass the strictest statutes with our own natural ECO-Pure™ Wool fill. Our environmentally friendly wool bedding supports your weight naturally, breathes to prevent overheating but provides natural warmth and resists mold and mites to keep you healthy.