Pillows & Neck Rolls
Sort by: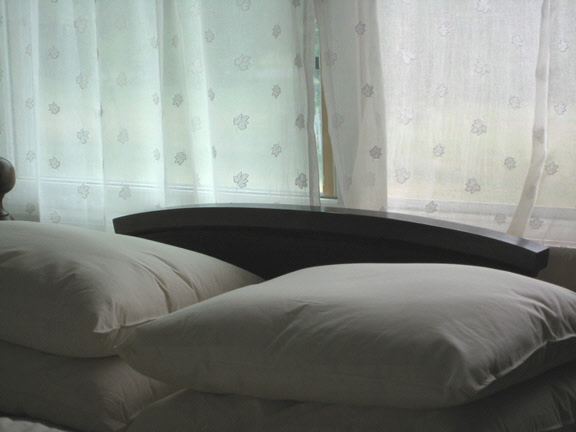 Our Surround Ewe™ Collection features
Natural 100% ECO-Pure™ Wool Filled Pillows and Neck Rolls
Your first step to a good night's sleep is our 100% Natural Organic cotton with ECO-Pure™ Wool Fill Pillows! Our ECO-Pure™ Wool fill provides warmth and comfort, relieving muscle pain and headaches, even snoring! ECO-Pure™ Wool pillows also naturally resists dust mites, mold and mildew, making our pillows perfect for people with allergies. ECO-Pure™ Wool is natural, pure, and non-allergenic.

Healthy Benefits of ECO-Pure™ Wool

Tension in the neck and upper back can cause headaches, stiff necks, and loss of sleep. Our Neck Rolls support your head and neck to align your vertebrae into a restful position for a great night's sleep. Our Neck Rolls accommodate different body types and structures.

All Natural Products are hypo-allergenic
Proven Pain Relief With ECO-Pure™ Wool
ECO-Pure™ Wool Pillow Product Highlights
Pillows available in 5 sizes and multiple thicknesses
ECO-Pure™ Wool fill
100% natural ORGANIC cotton
Double-needle stitching for durability and long-life
Hypo-allergenic for allergy relief - resistant to dust mites, mold, and mildew
"Test-Rest" Guarantee – Our pillows come in a medium or firm comfort rating. If your pillow is too soft or firm, just call us within the first 30 days and we'll ship you a new pillow to your specifications. Send us back the old pillow when you receive the new one.
Tired of sleep discomfort? We promise our organic cotton/ ECO-Pure™ Wool bedding products will soothe your aching body and soul.