---
Call 1-888-WOOL BED
for friendly, helpful assistance
1-888-966-5233
---
---
---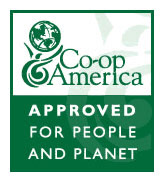 ECO-Pure™ Wool Mattress and Wool Bedding Wholesale Information
Surround Ewe Dealer and Wholesaler Program
Surround Ewe Sleep Systems offers our complete line of luxury organic wool bedding products to…
Specialty retail stores
Wholesale Distributors
Mail Order specialty catalogers
If you are interested in carrying any of our Eco-Pure™ Wool bedding products please contact Susan for our policies, pricing and qualifications.
Surround Ewe Sleep Systems at:
Kerry Hills Farm
N1237 Franklin Road
Oconomowoc, WI. 53066
Phone: 920-474-4503
Toll Free: 1-888-WOOL BED
(888-966-5233)
Fax: 920-474-4672
Organic Bedding is a Growing Market
Organics are everywhere. Organic food, organic soaps and cleansers, even organic clothing and makeup have been taking market share from so-called conventional products for years. More and more, people care about how products are made and the environmental impact they have in production as well as on our bodies when we use them.
Organic and toxin free bedding is the next wave of this growing cultural awareness.
Bedding is a $100 Billion industry, but organic bedding is only just beginning to carve its niche in the market. The Wool Bed Company is a leading manufacturer in this new sector of the market, offering high-quality, American-made mattress and bedding products.
This is your opportunity to join a growth industry at the ground floor.
We use only the finest ECO-Pure™ wool from sheep raised in the USA. The cotton we use is responsibly grown in South Carolina and is certified organic under the Global Organic Textile Standard.
Help Your Customers Sleep Better
The true measure of any bed, conventional, organic or otherwise, is the quality of sleep it provides.
We spend one third of our lives in bed. It's a natural extension of the organic lifestyle to incorporate ECO-Pure™ wool mattresses, organic linens and pillows into our sleep cycles.
Surround Ewe™ ECO-Pure™ wool bedding systems provide the best, most restful night of sleep of any bed available on the market. Wool is nature's perfect bedding material. Allergy sufferers sleeping on wool notice fewer reactions because wool is hypoallergenic, naturally resistant to molds, mildew and dust mites.
Our ECO-Pure™ wool mattresses and bedding are produced and cleaned with all-natural, dye- and toxin-free detergent, perfect for anyone with chemical sensitivities.
Wool's natural springiness conforms to the body and distributes weight evenly across all pressure points, resulting in deeper, more relaxing sleep. Light sleepers wake up less often and get better sleep on wool mattress products.
Health Benefits of Natural Wool are Undisputed
The weight support properties of wool help your body heal. Chronic aches and pains, even the persistent joint pain and headaches caused by fibromyalgia, are reduced or eliminated with regular, restful sleep on wool.
Wool bedding products are shown to reduce snoring and prevent bed sores in bedridden patients.
Because wool is naturally fire resistant, wool mattresses are exempted from regulations which require mattresses to be treated with highly toxic flame-retardants which are proven to cause health problems ranging from infertility and hair loss to cancer and SIDS.
With this host of hazards, it's no wonder why doctors recommend Surround Ewe™ ECO-Pure™ wool sleep systems to their patients.
Wool Mattresses and Bedding are Just Better
Even synthetic materials cannot approach the quality of natural wool. In addition to its fire resistance and hypoallergenic properties, wool is a natural insulator with moisture-wicking characteristics, making it the ideal mattress in the summer as well as for the long, cold winter.
Wool is more breathable than microfibers, keeping your body temperature steady throughout the night. Because it dries internally, wool will never become a "wet blanket" from perspiration. Collected moisture evaporates quickly, prohibiting the growth of molds, mildew and mites.
As always, comfort is king. No other bedding system combines the health benefits of natural ECO-Pure™ wool into a more comfortable, restful night of sleep.
When your customers try the ECO-Pure™ wool bedding system for themselves, expect their referrals to come in soon after.
Talk to Susan today to find out how you can become a wholesale organic bedding distributor through the Wool Bed Company Call Toll Free: 1-888-WOOL BED