---
Call 1-888-WOOL BED
for friendly, helpful assistance
1-888-966-5233
---
---
---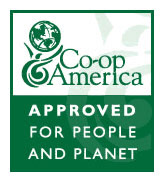 Organic Cotton/ Eco-Pure™ Wool Bedding Products
Sleeping on Natural ECO-Pure™ Wool Beds
Many people have never considered the dangers of chemicals contained in their bedroom.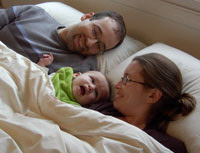 For 8 hours or more every night these people lay down on a mattress made of synthetic materials and surround themselves in a cloud of chemicals. They inhale these chemicals into their lungs and absorb these chemicals into their skin. The Wool Bed Company wants to increase awareness of the dangers of these chemicals and wants to Surround You with bedding solutions such as ECO-Pure™ wool mattresses and organic cotton linens that avoid toxic chemicals in manufacturing. The benefits of transitioning your bed to an Eco-pure™ state will mean better sleep, better health and a better environment.
Discover the purity of Eco-Pure™ Wool Bedding
Eco-Pure™ wool is harvested from sheep and is sorted and washed without harsh commercial detergents. No dyes, harsh chemicals, synthetic detergents or chlorine bleach are EVER used on our wool! The fibers are then put through a chemical-free carding machine to disentangle, clean and inter-mix the wool fibers to produce a web of fiber for use in our bedding products. A similar process is used for our organic cotton fabrics which are grown and milled in the USA. This care with the organic textile fibers creates extraordinary ECO-pure™ wool bedding products, providing you with the best night of sleep available.
Did you know that ECO-Pure™ Wool is...

Naturally pure
Naturally hypo-allergenic
Naturally induces relaxation - lowers heart rate
Naturally insulates
Naturally resistant to dust mite, mildew, mold and water
Naturally lightweight
Naturally maintains an optimal body temperature
Naturally does not sacrifice the life of an animal
Naturally is appropriate for all climates
The Skinny on ECO-Pure™ Wool Fibers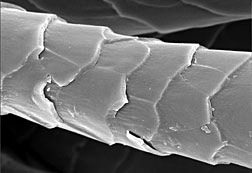 A close-up look at a single wool fiber shows a hair covered with scales, like the shingles on a house. Millions of cells make up these scales which are covered with a finely porous thin "skin." The porosity of this "skin" allows vapors to penetrate, while resisting full-size water droplets. The end result is a natural material capable of evaporating body moisture for healthy, dry and comfortable warmth. An additional benefit of wool fibers is natural flame resistance due to ambient moisture absorption.
Wool fibers have a natural springy quality with a built-in memory. These springy fibers allow wool bedding products to return to their original fluffy, soft shape even after many compressions. Organic cotton and ECO-Pure™ wool bedding products outlast other materials and allow for generations of use when cared for properly.
Organic Cotton
Let's not forget the organic cotton we use to wrap our wool mattresses and pillows as well as make all of our linens. This wonderful fiber is better when left organic and pure because it minimizes the harm to people and the planet. Traditional farming of cotton involves genetically modified crops with little crop rotation, heavy herbicide and insecticide application as well as chemicals used for harvesting. These factors harm the soil, the community and the people using the cotton. Many of the chemicals used with traditional cotton are known carcinogens. Organic cotton is grown and harvested in a beneficial manner designed to enhance the soil and keeping people safe because they are handling a natural crop with natural means. Download a Lesson in Organic Cotton Right Now!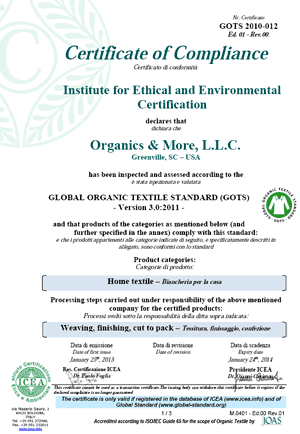 The Wool Bed Company uses certified Organic Cotton textiles to wrap our natural wool for all of our bedding products. Our sheets, pillow cases and coverings are 100% Organic cotton fabric grown and produced in the USA.
Toxin Free for Your Entire Family
Sleeping in a toxin free environment is also healthy for your pet. The Wool Bed Company considers the health of your entire family and offers wool pet beds with organic cotton covers. We also sell ECO-pure™ wool balls for your dryer. ECO-pure™ wool dryer balls naturally soften your clothes without any synthetic chemicals found in fabric softeners. They help efficiently dry your clothes and decreasing your energy consumption. Eco-Pure™ Wool and Organic Cotton are wonderful additions to your house in all of the many forms possible.